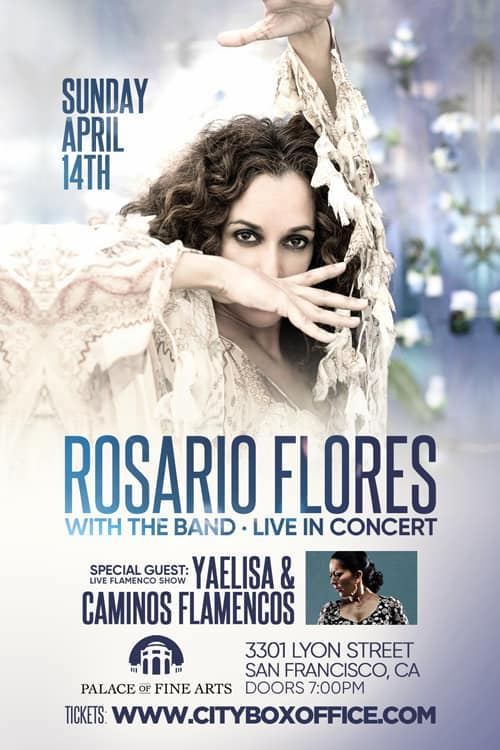 The Flamenco Society is proud to announce The Queen of the Rumba Flamenca
arrives in San Francisco for an exclusive performance that can't be missed!
Special guest Yaelisa & Caminos Flamencos.

Rosario Flores - Sunday April 14th
Palace of Fine Arts Theatre - 3301 Lyon St SF
Info: (650) 281-5391/ (408) 250-3694
Flamenco Juerga - a concert in the informal flamenco tradition
TRIP TO JEREZ SPAIN!
SOLD OUT!!

A Seven Day Flamenco Tour Event
Want to Experience the Art of Flamenco in Jerez, Spain?
The Flamenco Society of San Jose, is proud to present a Tour to study Flamenco in Jerez, Spain!
FLAMENCO WORKSHOPS

Dance (Cante) Song ~ (Palmas) Hand clap
A chance to learn from some of the best Flamenco Artists in Jerez!
Visit various Flamenco sites, Flamenco Performances

and Sherry Wine Cellars!
For more information contact:
Phone: (510) 792.8355
Email: flamencos@earthlink.net
www.theflamencosociety.org